DOCUMENTED ENERGY SAVINGS. The square footage of this house was increased by 43% while the energy useage increased ONLY 2%. Utility bills were compared for 7 years before and after construction based on gas therms used and actual winter temperatures.

SUSTAINABLE DESIGN FEATURES include Passive solar heat gain, interior brick and stone thermal mass for both heat and "coolth" storage, spray foam insulation in 6" wall stud space, insulated night window coverings, triple pane, low e windows, LED lighting, summer shading with overhangs and blinds between the window panes, fans for distribution of winter solar heat, inefficient windows replaced.

RECYCLED MATERIALS include interior brick, stone sills, exterior and interior doors, oak and redwood flooring, exterior patio brick.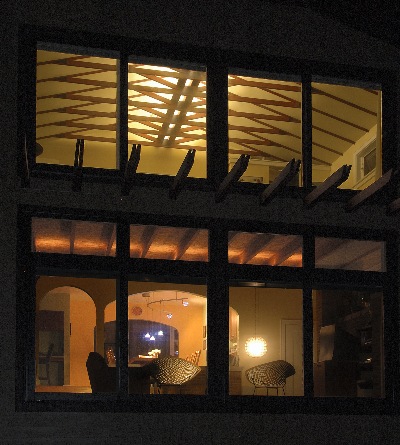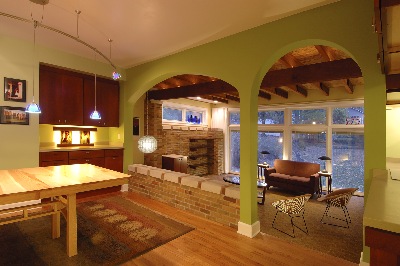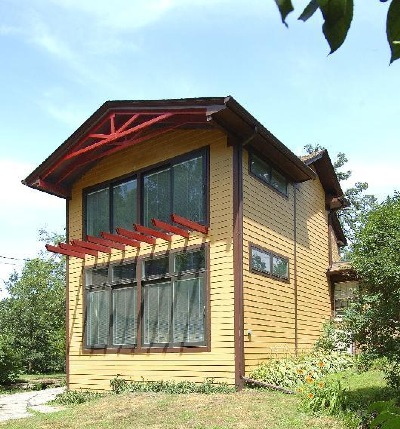 (below) PRIVATE RESIDENCE KITCHEN REMODELING & EXPANSION Millersville, MD